Whether you have a story to tell or product to sell, there are multiple benefits to Explainer Videos. Producing short films for online audiences allow you to showcase your wares and expertise, offering an affordable, snappy and entertaining route toward grabbing attention, boosting conversion rates and increasing sales.
With recent research predicting that 79 percent of global consumer Internet traffic will be video by 2018, it's little wonder that marketers the world over are focusing on the medium of moving pictures and investing in explainer videos, confident of the potential for generating healthy returns.
Whether you're a startup or multinational organization, it's important to ask the following questions to help determine what style you go for: What are my goals? Who are my audience? What message am I sending? What is my budget?
Once you have established these you can then determine which type of explainer video is right for you, and start planning production.
2D Explainer Videos: The most cost effective format that can be produced quickly. These can often take the form of 2D animations or motion graphic visuals.
3D Explainer Video: These tend to be more expensive and time consuming. They are great for architectural, engineering and medical videos and for a detailed look at your product.
Live Action Explainer Videos: These are fantastic for how-to demonstrations and add a human touch. They can also be reminiscent of TV quality ads with slick production values. Dependent on the content in the video, the budgets can vary dramatically.
Whiteboard Explainer Videos: Most popular among startups and marketing communities. A simple and clear way to get your point across.
Infographic Explainer Videos: These are perfect for explaining stats and introducing charts and graphs, bringing data-heavy content to life, making it more memorable and visually-stimulating.
What an Explainer Video can do for your business
Attention Grabbing
A Microsoft survey in 2015 declared that the average human has the attention span of just eight seconds, down from 12 in 2000 for online content, showing that content creators need to be savvy.
Explainer videos can be catchy, cheeky or thought provoking. They enable you to place all of your market research into a short clip disguised as an interactive piece of information that appeals directly to your target audience.
Informative
Explainer Videos don't just explain, they show you how and why. This has made them exceptionally popular with the YouTube generation of homeowners, who prioritize looking online for answers over sifting through a dusty old manual. According to Google, 'How to' searches on YouTube are up 70 percent year-on-year.
After Google, YouTube is the second largest search engine in the world with over 5 billion videos being watched every day, making it the number one platform to showcase your video. You can then embed it into your site and start building a YouTube channel for your business.
Google Ranking
Google's search ranking algorithm takes into account how long visitors stay on your site, so providing explainer videos, which engage your audience and encourage them to spend longer exploring the content of your site, is a great way to signal to Google that you're offering a great user experience, which should therefore hopefully provide a boost in your organic search rankings.
Increased Conversion Rates
As with all video content, explainer videos can help you monitor the products and services that your potential customers are interested in; it's easy to track the number of views, giving you a clear indication into what people are interested in.
Integrating video content into landing pages has been reported to produce 80 percent increases in conversion rates, underlining the power a well-produced explainer video can potentially hold. Ultimately, success will always be measured by sales, and video content is becoming increasingly key to winning consumer confidence.
If you'd like further insight on how to make your marketing efforts stand out from the competition, please download our free video marketing ebook.
Photo credit: Stokkete / Shutterstock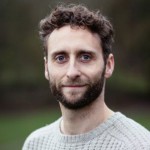 Jon Mowat is the Managing Director of video production company, Hurricane Media. You can connect with him on LinkedIn.