Android tablets are rather boring and uneventful nowadays. While the Nexus 9 was great, the 2013 Nexus 7 remains the best such tablet ever. This is a very sad state of affairs for the Android community. Google and manufacturers have just never been able to produce the elusive "iPad killer". Apple's line of tablets remain the best after all these years.
Today, ASUS announces a tablet that actually has me excited. Seriously, I haven't felt this way about an Android tablet in a while. The 7.9 inch LTE-enabled ZenPad Z8 — which is a Verizon exclusive — has a hexacore processor, USB Type-C, expandable storage, and Android M. While it may not be the Android tablet that "kills" Apple's tablet, the specs are quite impressive, and the price is amazingly low.
"The ZenPad Z8 features a 2048×1536 (QXGA) resolution screen delivering stunning clarity and vivid colors with great 178 degree viewing angles. ASUS VisualMaster technology enhances and optimizes contrast, sharpness, and motion clarity depending on the situation, providing the best media viewing experience. Dual-front facing stereo speakers and DTS-HD support deliver premium audio for groups just as well as for a single person. A USB Type-C port means that there is no wrong direction to connect the cable and a micro SD slot ensures expanding the device by up to 128GB is fast and easy (card sold separately)", says ASUS.
Benson Lin, VP and GM for mobile communications, ASUS explains that the comapny "is excited to launch the ZenPad Z8 with Verizon. The ASUS ZenPad Z8 brings an incredible feature set and top-end specifications to Verizon customers at a very attractive price. We're thrilled to begin this relationship with Verizon and for users to experience the ZenPad Z8 on Verizon's expansive 4G LTE network".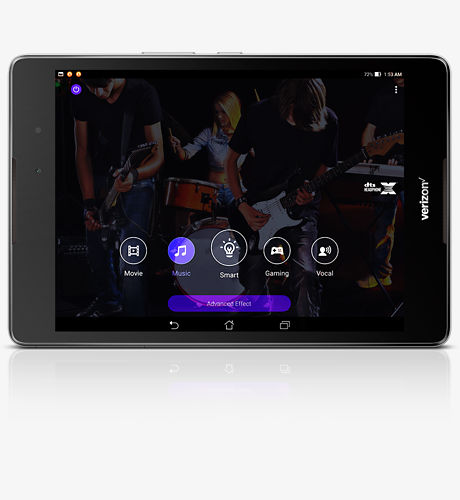 Yes, folks, besides having 802.11ac Wi-Fi, this tablet has integrated LTE connectivity for Verizon bands (B2, B4, B5m, B13 CA: B13+B4, B13+B2, B4+B2, B2+B5, B4+B5, B4+B4, B2+B2). This means you can use it on Wi-Fi when available, plus switch to a cellular connection when needed. Best of all, a contract with carrier is not required. You can buy it outright for a super-low $249 and never use LTE if you don't want to.
This slideshow requires JavaScript.
ASUS shares the full specs below.
Model

ASUS ZenPad Z8 (ZT581KL)

Operating system

Android 6.0.1 (Marshmallow) with ZenUI

Display

7.9-inch display with 2048×1536 (QXGA) resolution and in-plane switching technology

CPU

Qualcomm Snapdragon 650 Hexa-Core 1.8GHz with Qualcomm Adreno 510 GPU

RAM

2GB

Storage

16GB

Camera

Rear Camera: 8MP

Front Camera: 2MP

Micro SD Card

Up to 128GB

Connectors

1x USB Type-C

1x 3.5mm audio jack

LTE Connectivity

Cat6, CA

Battery

4680mAh non-removable lithium-polymer

Colors

Black

Dimensions (H x W x D)

8.08″ x 5.37″ x 0.30″

Weight

11.29 oz.

MSRP

$249.99
While 2GB of RAM may seem low nowadays, that is more than enough for the Android operating system. Don't buy into the hype of mobile devices with 6GB of memory — it is overkill. True, 16GB of storage is rather small, but since you can add a micro SD card that is acceptable at this price.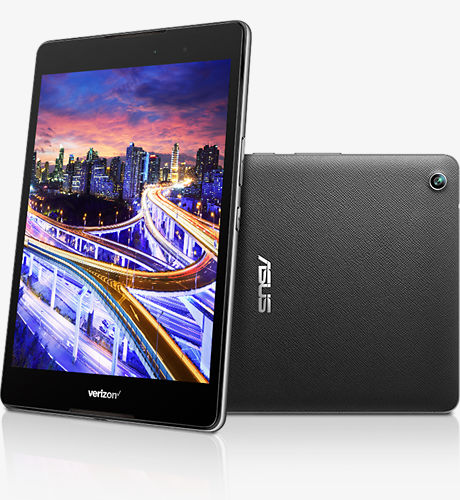 If you want to buy the ASUS ZenPad Z8 tablet for Verizon, you can order it here. Keep in mind, it will not be delivered until June 23 at the earliest.